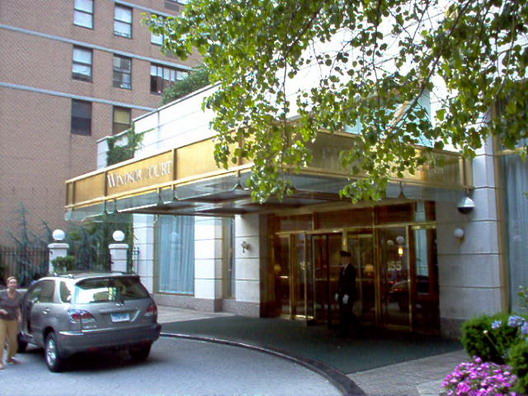 By the admittedly pricey (some would even argue too-damn-high) standards for Manhattan rental listings, Murray Hill rental listings are among the best value per square foot in NYC real estate. Which, come to think of it, probably has something to do with why they're among the most popular rental listings on Luxury Rentals Manhattan. But while there's plenty to recommend about Murray Hill, it's also a neighborhood with some image issues. Yes, it's home to a host of appealing luxury rental buildings, from the venerable Windsor Court to new construction blockbusters like the Costas Kondylis-designed Anthem. But Murray Hill's reputation as a party-happy 'hood favored by younger twentysomethings has led it to be labeled something of an urban suburb. Which is fair only insofar as any suburb anywhere can boast the knockout Indian food on offer in Curry Hill, or a bar scene half as lively as that spanning Third Avenue in Murray Hill. A new essay in the New York Times on the post-grad scene in Murray Hill won't help that reputation much, which is no doubt fine with the twentysomethings (and thirty-, forty- and so-on-somethings) who call the neighborhood home. But is it fair?
"[In Murray Hill], recent college graduates can find themselves among fellow alumni, meet up for familiar drinking rituals and flock to the frozen-yogurt shops and sushi bars that help them stay fit and find a mate for the next stage of life," Joseph Berger writes in the About New York column. "New York, of course, is filled with anthropologically vivid neighborhoods. Murray Hill does not have the bohemian cast of Williamsburg in Brooklyn, but it has long been a singles haunt, a fact obvious to anyone who tries to navigate the swarming bar scene spilling onto Third Avenue on a Friday night in summer." Berger wraps these frankly uncontroversial observations -- seriously, try Third Avenue sometime -- in interviews with young post-grads, many of them from Long Island and a strangely large number of them owners of Syracuse University diplomas. Can the neighborhood possibly be like this?
We're bloggers, not reporters, so we'll go by what Berger asserts about the youth-heavy, singles-happy makeup of Windsor Court. But it's worth mentioning here that Berger isn't going into this as a reporter, either -- the About New York column is a space for sketches and the sort of quaint-ish, Piquant Observation columns that make The New York Times a must-read among... well, the parents of the twentysomethings Berger spoke to in the piece. And while his piece isn't necessarily flattering in that some of the privileged twentysomethings he interviews come off a bit on the privileged twentysomething side of things, it's hardly a savage takedown. Which is good, because Murray Hill did nothing to warrant a takedown.
As Berger writes, Manhattan is a borough of neighborhoods, which means that those browsing Upper West Side rentals or Financial District rental listings or Chelsea rental listings know, to a great extent, what they're looking for and what they will find in the neighborhood of their choice. That would be why they're choosing to browse the rental listings there. Is there more to Murray Hill than comes through in Berger's piece? Sure, but that's true of any neighborhood -- Upper East Side rentals share blocks with supremely un-posh dive bars and Lower East Side luxury rentals are down the street from expensive cheese shops. That's Manhattan. And anyway, who is to say that the folkways of Murray Hill are any more or less legitimate than those of any other Manhattan neighborhood? Certainly not us. And certainly not the people -- in their twenties and thirties and forties and so on -- browsing our Murray Hill rental listings.