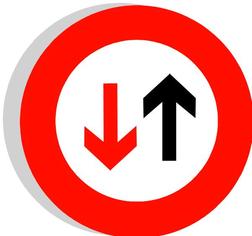 You've got your fired-up barbecues, of course. And the beach trips and baseball games and farmer's markets and sweltering subway stations and, with ever more frequency, weather nice enough to induce the urge to simply lie down and relax wherever or take long, otherwise unmotivated walks. All of which is to say that it's officially and incontrovertibly summer in New York City. With all those good things (and the sweltering subways, which one eventually just learns to deal with) comes another NYC summer tradition -- the arrival of the annual warm-weather boom in Manhattan real estate. We noted its first green shoots in the Luxury Rentals Manhattan blog last month, and -- same as it does every summer -- the Manhattan luxury rental marketplace is in something very much like full bloom as July arrives.
Of course, as anyone searching for an apartment in NYC already knows, the words "strong Manhattan real estate market" bode better for landlords than those browsing Manhattan rental listings. But there's good news for both renters and landlords alike in June's luxury rental statistics. Sustained high demand and lower vacancy rates will (as they usually do) delight landlords. But those browsing Manhattan rental listings can take heart knowing that there are still plenty of deals to be had on luxury rental apartments.
Of course, landlords will still do pretty well. June's rental stats suggest that the market for Manhattan luxury apartments is poised to continue gaining strength through the summer, despite a peculiar uptick in vacancies for the month of June. We're chalking that jump up to the usual summer turnover, though, since just about every other June trend -- beginning, but not ending, with a 1.82% month-to-month jump in Manhattan rents -- suggests another big summer. That's especially true for Manhattan apartment listings with doormen, which jumped up 2.1%, against a 1.54% climb in non-doorman Manhattan rentals. All of which is... well, it depends on how high you set the bar for "interesting" and "surprising," really. For the most part, all of this looks like Manhattan real estate in the summer acting like Manhattan real estate in the summer -- rents going up, vacancies going down (wait for it), and the nation's most robust luxury rental marketplace generally being robust all over the place.
That said, all that robustness doesn't mean that there aren't deals to be found on the Manattan rental marketplace. We're already on the record endorsing non-doorman apartments as one of the great values in Manhattan real estate. Healthy rent increases in neighborhoods such as Gramercy and Midtown East (where two-bedroom apartment listings with doormen jumped a whopping 8.62%) and Soho -- which once again paced the market -- conceal some very dramatic and very enticing price drops elsewhere in Manhattan. Deals abound in neighborhoods such as Midtown West and Murray Hill (where non-doorman two-bedroom apartment listings fell 9.55%), and rents on non-doorman apartment listings fell across town, with dips of varying size in Chelsea, Greenwich Village and Financial District. (Confoundingly, doorman rental listings on the Lower East Side fell, as well. We'll chalk this up to NYC real estate being NYC real estate)
The lesson? Same as last month's, more or less -- the Manhattan rental marketplace pretty much always heats up with the weather, and we're still far from the peak of summer (or the rental market). As long as you look in the right place, though -- and by that we mena both the apartment listings at Luxury Rentals Manhattan and neighborhoods such as Midtown West and Murray Hill -- there are still plenty of deals to be found out there. Just another thing to love about summer in New York, then.