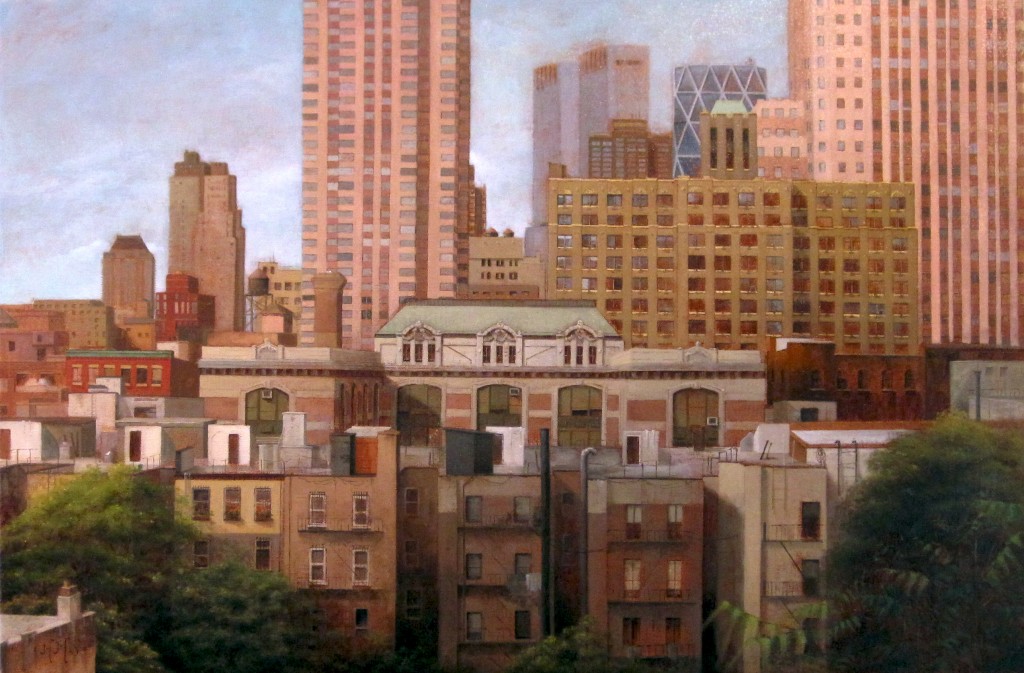 Since a renaming campaign that began in over 50 years ago, some things have officially come off the menu in Hell's Kitchen—grit and squalor, gang bivouacs, dire poverty. In 1959, the Manhattan neighborhood stretching from 34th to 59th Street west of 8th Avenue attempted an image makeover when grisly gang violence took the life of two young boys and generated waves of negative media coverage. That year it was alternatively named Clinton—but not unanimously.
Artists and residents in the community have argued name-politics since the beginning. Where HK has a plucky cachet, Clinton rolls of the tongue with glass sterility. Is the neighborhood a niche for Bohemians, or young urban professionals? Is graffiti art or blight? Are high-rises the future? Technical name grumbling still fills the air, but any stroll through the warehouse-y neighborhood will reveal a juxtaposition of both worlds.
In well-off Clinton 64% of people possess a college degree, and only 9% of households have children living in them (The New York Times also suggests newer residents are transient). A host of new rental construction buildings in Clinton offers some of the finest apartments for rent in Manhattan. And its proximity to Midtown's business district and Broadway keep both aspiring artists as well as urban professionals in the neighborhood.
The jangle of classes is embodied in the physicality of streets. Luxury rental apartment buildings whose roofs can't be seen from street level rest across from converted warehouses forced to abide by special districting laws. But unavoidably (to the dismay of Jonathan Larson's cast of Rent) the cost of living in the developing neighborhood has drastically increased. According to MNS 2nd quarter report for 2011, rent for a one-bedroom, non-doorman apartment cost a little over $2,600. A recent look at Streeteasy.com showed 26 new real-estate developments and conversions in Clinton. The 48-story Atlas New York at 66 West 38t Street is a stately monolith that provides tenants unobstructed terrace views of the entire city. At 310 West 38th Street, the luxury rental building Emerald Green clocks in at 25-stories, and offers an indoor parking garage and apartments with 9-foot-high ceilings.
But whether these luxury Manhattan apartments are located in "Hell's Kitchen" or "Clinton" depends on the tenant. Of course, businesses appropriate both names to attract clientele. For example, Chelsea Grill of Hell's Kitchen between 46th and 47th and Ninth Avenue is a bar and restaurant that advertises with its spunky name. But the essence of Hell's Kitchen can't be boiled down to just a name. In Hell's Kitchen street fairs that celebrate food diversity are regular. A caricatured orange pot-bellied teenage devil with unit-brow and trident promotes the neighborhood's flea market. When compared to Clinton, Hell's Kitchen has a different salability. But for renters checking out the neighborhood, there is something to garner from living in both Hell's Kitchen and Clinton simultaneously.