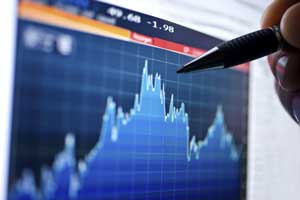 Much has been made of the consistent rise in Manhattan rents in the face of adversity. In the midst of economic woes, the Manhattan luxury real estate world has prided itself on the steady rise of rental prices: the average monthly rent in Manhattan is up 8% from this time last year and is just $53 off the all-time market peak set in 2007. In spite of this remarkable success, many real estate experts view this trend in luxury rentals in Manhattan as unsustainable. With the market slowdown of winter approaching, signs are beginning to point to rents either remaining stable or declining for the first time since 2009.
Ironically, this topping-off is a product of success. Since rents for luxury rental apartments in Manhattan have been rising and concessions dropping, many Manhattan renters opted to remain in their apartments and renew their leases rather than move. Without these renters, vacancies for luxury rentals apartments in Manhattan rose, if ever so slightly, by 0.10% from September to October. Even though this is a very slight increase, what makes it more disconcerting is the timing. Wall Street is jittery and lay-offs seem likely because of the ongoing European debt crisis that has now put the very existence of the euro in question, threatening the stability of the world economy. Plus, winter is rapidly approaching, and after Thanksgiving luxury rental and sales activity in Manhattan always slows considerably, leading to greater rent flexibility from landlords who are feeling vulnerable.
The other effect of less demand is the reintroduction of concessions on luxury rental apartments in Manhattan to create demand. Last month, only 7% of deals brokered on apartments in the Manhattan rental listings by Citi Habitats, Manhattan's largest rental firm, included a free month's rent and/or broker-fee payment, but that rose from 5% in September. The rise and fall of rents for Manhattan luxury real estate will also be closely tied to layoffs on Wall Street, which might be substantial. For the first time in a while the Manhattan luxury real estate market seems to be at the mercy of the market.
Ultimately, it's only natural for perceptions of the luxury rental apartment market in Manhattan to become negative in light of all the market volatility and struggles of the United States economy, and the fact that, as of this writing, the entire framework of the European financial system appears to be in serious jeopardy. Manhattan exceptionalism - the phenomena of a strong luxury rental market surrounded by weak markets on every side - may not be as solid as we thought.