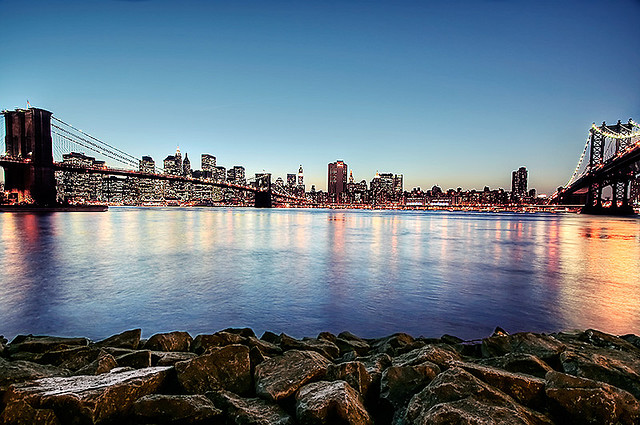 Most renters of Manhattan apartments are always looking for that unique deal that somehow slips under the radar. After all, it only takes one golden opportunity to land the place of your dreams, even in the ultra-competitive Manhattan rental market. At a time like this, it's especially important to know every last nook of the Manhattan real estate world. So if you want to find an ideal Manhattan rental apartment, don't overlook Manhattan's micro-neighborhoods, especially the ones that aren't getting a lot of attention right now. But between Manhattan's many micro-neighborhoods, the deals are abundant. We at Luxury Rentals Manhattan decided to do an overview of some of the best micro-neighborhoods in Manhattan.
Which micro-neighborhood is right for you depends greatly upon what kind of experience you want out of Manhattan. Want an apartment in a neighborhood that's hip, filled with young people, home to excellent restaurants, and less touristy than its neighbors? Try Nolita (North of Little Italy), a small area with great converted condos available for rent such as Spring on 225 Lafeyette Street. If you want a quieter, residential area that's still close to the action, try the Civic Center, a micro-neighborhood in the Financial District. If you want to live downtown surrounded by artists and musicians, try Two Bridges, a hip micro-neighborhood in Chinatown. (It should be noted that Two Bridges, the area between the Brooklyn Bridge and Manhattan Bridge, was given the name Chumbo by real estate observers back in December. Jury's still out on whether the name will stick.)
Let's say that you don't want to be so close to the action. If you'd rather live someplace quiet and residential, someplace that offers a repose from the busy pace of Manhattan, look at the Linc, a micro-neighborhood in Clinton situated near the entrance/exit of the Lincoln Tunnel. In both physical and conceptual terms, this neighborhood is still forming, but the planned construction of the High Line's section 3 expansion, and Hudson Yards project, will certainly help give it it's own identity and spur greater community development. Further uptown, Hudson Heights is a hidden gem of Manhattan rentals. This too is a quiet, residential neighborhood, but unlike the Linc it is very well established and has an entirely different feel: the contrast between the Linc's fragmented industrial landscape and Hudson Heights' lush parks and pre-war rental apartment buildings couldn't be starker. Close to Washington Heights, top restaurants and nightlife is a few blocks away. Similarly classic micro-neighborhoods in Harlem like Sugar Hill and Strivers Row are vastly underappreciated and tranquil, offering some of the best classic brownstones in Manhattan.
The abundance of micro-neighborhoods speaks to the versatility of the Manhattan experience and the complex history of our little island. For renters frustrated with the competition in Manhattan's more famous neighborhoods, micro-neighborhoods present a charming alternative to the traditional picture of the Manhattan rental scene. While Manhattan's population is ever-growing and shifting, there are still unexplored territories for the intrepid Manhattan renter.