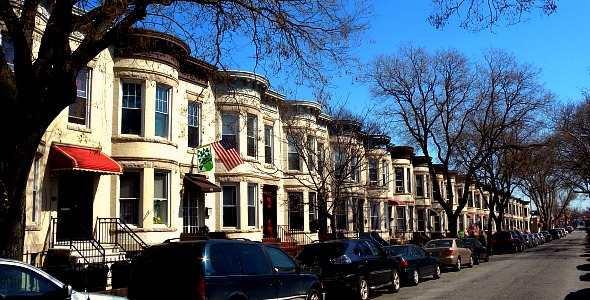 Believe it or not, there are 13 other cities in America where 2-bedroom apartments are more expensive than in New York City. So, in theory, if you moved to Honolulu, San Francisco, or even Long Island to rent a 2-bedroom apartment, you would have to pay more. These stats were compiled by the National Low-Income Housing Coalition using "fair market" rents – basically that means that they included rent-controlled and rent-stabilized apartments – and this methodology certainly brought NYC's ranking down. After all, no other city in America has as many rent-regulated apartments as New York City, not by a long shot. However, this study is far from nuanced, especially since it doesn't break down average rents for 2-bedrooms by borough. Still, the report highlights an important point: if you want an affordable 2-bedroom in New York City, you might want to look north of 96th Street in Manhattan.
The study found that the average rent for a 2-bedroom in New York City is $1,424, while San Francisco led the nation with an average rent of $1,905 for a 2-bedroom. San Fran was followed by Stanford-Norwalk in Connecticut and Honolulu, Hawaii, while Long Island came in fourth with a median 2-bedroom rent of $1,682. Here's the thing though: considering New York City to be one giant market is to miss the strange and unique nature of the New York City real estate market entirely. But while this report doesn't reflect the the nuances of the rental market in New York City, especially for luxury rental apartments in Manhattan, there are several notable facts that can be gleaned.
While the average rent in NYC doesn't top national lists, the rents in Manhattan remain famously unique and variable by neighborhood. For popular neighborhoods the rents soar far higher than average. Renting a 2-bedroom apartment in Tribeca will cost you a whopping $10,000 a month. For Manhattan residents looking for apartments for rent that skew closer to the city average, looking north of 96th Street may be the best bet. Renting a 2-bedroom apartment in Washington Heights will cost you an average of $2,000, and renting a 2-bedroom in Inwood will only cost you an average of $1,825. But even these price medians exceed the median 2-bedroom rent for New York City as a whole, which means that Manhattan is far more expensive than anywhere else in the city. This isn't exactly news, but it does speak to the desirability of rental apartments in Manhattan and the great quality-of-life found here.
If this story indicates anything, it's that there is definitely affordable housing in New York City, and low rents for luxury apartments in New York City can be found in one of two ways: luck out and sign a lease for a rent-stabilized place; or look north of 96th Street where there are plenty of more affordable places. In fact, most rent-stabilized apartments are located there, and developers are catching on as well, building new luxury rental apartments with Central Park views and addresses that top 98th Street. Renters who may be feeling squeezed by Manhattan's surging rental market are far from out of luck.