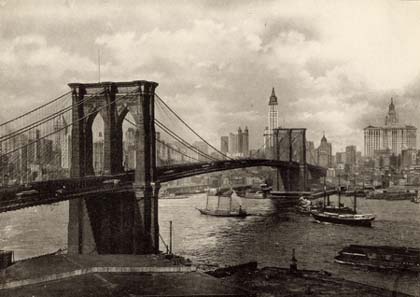 A studio apartment
in a tidy, undiscovered corner of Brooklyn: For many young professionals, this image was the dream they aspired towards. However, the recent reality of the
New York rental market
has forced many to rethink the viability of such a hope. Despite
the recent surges in Manhattan rents
, Brooklyn's average rents have been increasing at an even faster rate, and many now exceed the rents of several Manhattan neighborhoods. Although Brooklyn was once seen as a place to find relief from the prices of apartments in Manhattan, recent trends now indicate that the opposite is happening as many Brooklyn residents move back into Manhattan.
While Manhattan studios
averaged an 8% increase
from June of last year, studio apartments in Brooklyn have increased by more than 10%. Similarly, while a one-bedroom in Manhattan has seen a 5% increase in average rent, the same kind of apartment in Brooklyn has seen a 10% increase in rent. Naturally, areas of Brooklyn still remain that hold much
lower rates of rent
than the popular and well-populated locales of the borough. Regardless, many neighborhoods of Brooklyn no longer offer a bargain paradise, with
locations in Alphabet City
and even the Upper East Side offering more affordable rentals.
As a whole, many former Brooklyn residents find the Upper East Side to present a welcome and hip atmosphere similar to their former surroundings. A variety of trendy bars and fresh edgy establishments have popped up in recent years. Brooklyn residents moving back into apartments such as 160 East 84th Street feel little change in the overall environment, as the UES has grown to resemble much of what had defined Brooklyn. For the Brooklyn resident who wants to maintain a similar sense of neighborhood with far easier living conditions, Manhattan rentals may be the new way to go.