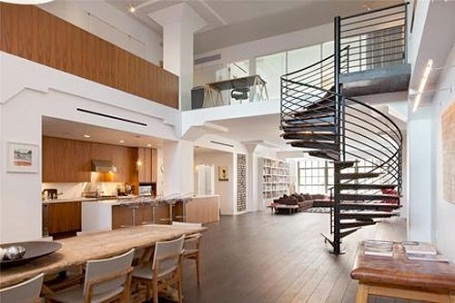 What justifies a genuine New York living experience? Certainly, no Manhattan resident would claim that a tourist visiting the city for around a week could never actually grasp what it means to live in New York or to actually experience a Manhattan apartment. However, for many tourists, such an assertion is undoubtedly correct. The new trend in New York tourism is to shun the "non-genuine" feeling of staying in a hotel and visiting all of the common landmarks while visiting Manhattan. Visitors to New York want to truly immerse themselves into Manhattan culture, which of course does not come without having lived in a genuine Manahttan apartment. Such a wish has become reality as many tourists are now taking the chance to live in the rented-out apartments of actual New York residents.
This
new trend in tourism, dubbed "experiential travel,"
is made available when an owner or tenant of a New York apartment chooses to rent out the residences to businesses that function as hotel services for tourists. The service itself is completely legal; while illegal hotels and certain short-term rentals are not allowed in New York, there is nothing actually illegal about
a Manhattan resident
renting out his or her apartment for the use of tourists. Agencies such as One Fine Stay in Manhattan further help to ensure that both the rented apartment and the tourist exist and are legitimate.
The advantages for tourists taking advantage of One Fine Stay are obvious: an opportunity to stay in a fully-stocked and furnished
high class loft
in
Tribeca
for $800 a night is definitely a chance to leap at. But the owners and renters choosing to rent out their Manhattan properties can also benefit from this exchange: owners who don't live in their residences year-round can naturally use a bit more spending money wherever they might be at the moment. These residents are thus given an opportunity to show off their impressive 4-bedroom residence at a
building like Cassa
in
Midtown
while a tourist gets to walk a mile in a true New Yorker's shoes, getting an opportunity to rent a choice Manhattan property.