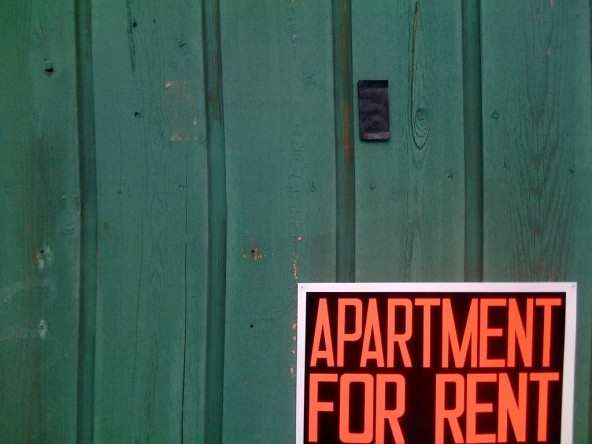 Tough economic times have caused New Yorkers to tighten their purse strings, and some of the ones bearing the brunt of these hard times are New York's real estate brokers. In a recent survey conducted by Rent.com, four out of ten New Yorkers said that they would not like to pay a broker's fee when they look for an apartment. In a city where finding a rental is often fraught with difficulties, city residents don't seem to want to have the broker's fee added on to their list of expenses. The broker's fee is typically about 15 percent of an apartment's yearly rent, but with the double whammy of a surge in rents and a dip in vacancies in the city, New Yorkers are holding on to all their dollars to make sure they can afford their homes.
The survey also reveals how eager renters can be to avoid having to pay a broker's fee—many New Yorkers have said that they would move to New Jersey to avoid shelling out their dollars to a broker. Others choose to look for apartment vacancies being advertised by their families, friends and neighbors. Half of all apartment hunters between the ages of 18 and 24 do just that, probably because of the confidence one will have that he or she will be led to a good apartment without having to utilize the services of a broker.
A report in Crain's New York Business says that with the vacancy rate dipping to a low of 0.89% in May, apartment seekers need to make their decisions quickly so as to not let the apartment of their dreams be taken over by someone else. This happens to be the toughest part of the apartment search for young apartment renters, with the survey saying that one-fourth of younger renters struggle with the quick decision making process. Be it apartments in the Lower East Side or lofts in Tribeca, searching for homes in the city continues to be one heck of a hassle for New Yorkers.