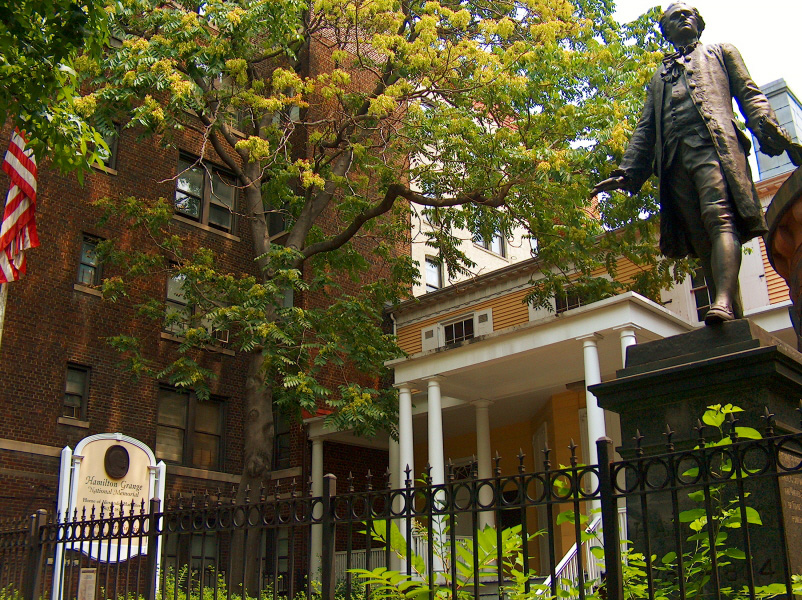 With many of Manhattan's popular neighborhoods getting denser by the day, it is only natural that people looking for homes in the city are looking for newer, but traditionally overlooked, neighborhoods to move into. One such neighborhood, which has found many takers among the renters of New York City, is the quiet yet evolving locality of Hamilton Heights in West Harlem. With Manhattanville on one end and Washington Heights on the other, Hamilton Heights is in the midst of a revival of sorts, with people coming in to the neighborhood to make use of its low rents and great living atmosphere. The average rent of a one-bedroom apartment here comes to $1,600, whereas buying a townhouse would cost you about $1 million, a fraction of the cost of a similar home in Brooklyn.
Hamilton Heights extends from 135th Street to 155th Street, bounded by the Hudson River and Edgecombe Avenue. Residents of this neighborhood would be glad to know that Hamilton Heights got its name from one of America's Founding Fathers, Alexander Hamilton, who was the country's first Secretary of the Treasury. Hamilton had lived in the neighborhood when it was just farmland, with his country home, "The Grange," now a national monument. Today, Hamilton Heights is increasingly becoming a haven for professionals and students, with several college campuses either in or very close to the neighborhood. The City College of New York campus runs over 11 blocks, and Columbia University is planning on a very expensive expansion in the area soon as well.
The presence of "young blood" has rejuvenated the area, with several retail and dining options opening up in Hamilton Heights in the recent past. A report in Crain's New York also says that despite the high commercial rents in the neighborhood, there is a lot of completion to cash in on the evolution happening in Hamilton Heights, and a lot of "avant-garde" businesses are setting up shop here. Susan Yang, who runs Café One in the neighborhood, told Crain's New York that "there is a lot of opportunity here," thanks to the rapid development coming in to the neighborhood which invites more people to set up homes in this Harlem neighborhood. However, as with anything else in New York, these low prices are not likely to last very long, and so, if you are looking for a home to rent, check out these great apartments in Hamilton Heights—one of them could be your next home.