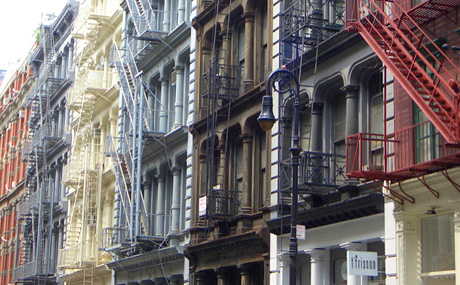 After all the cheering for the good news coming out of the Manhattan real estate sector in June, the good spell for the housing market has continued through to July as well. The latest report by real estate firm Citi Habitats reveals that the vacancy rates for apartments in Manhattan have risen to 1.2 per cent, an increase that bodes well for those hunting homes in the city. The highest vacancy rates were seen in the East Village with 1.65 percent, followed closely by the Upper West Side with 1.56 percent and Murray Hill with 1.52 percent. Once again, people looking for homes in the city are at an advantage, and should make use of this time wisely to find their dream homes.
However, the flip side of this development is that, similar to what was seen in June, rents have again shot through the ceiling. The average rents in July for studio, one-bedroom, two-bedroom and three bedroom apartments were $2,078, $2,812, $4,001 and $5,337 respectively. Putting it all together, the average rent of a Manhattan apartment jumped to $3,459 in July, as compared to $3,443 in June. The costliest apartments to rent were all in impressive Manhattan neighborhoods: Soho, Tribeca, Chelsea and the West Village took the top spots. In fact, the costliest average monthly rent for an apartment was a three-bedroom in Soho/Tribeca which asked a whopping $9,188.
With the summer months usually being a time for people to move into their new apartments, these high rates have come as a bit of a surprise. As to what is going to happen next—it seems the verdict is divided. The New York Daily News reported that the successive rise in the vacancy rate over the past two months could mean that the rents have reached their zeniths, and they could now possibly tumble down. However, The Wall Street Journal seemed to think the rise in the rents seem set to increase again in the coming months, "with no signs of coming down soon." With the city's economy getting back on its feet and the real estate market doing so well, it does seem that the latter prediction seems more likely to happen--we will just have to wait and watch.