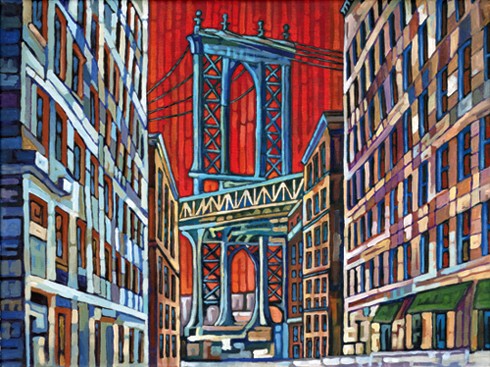 "The rent is too damn high!" This phrase, adopted as the slogan and the official name of by a New York City political party founded by Jimmy McMillan, is something that every New Yorker has probably uttered at least once during his or her stay in the city that never sleeps. And if the latest real estate reports are anything to go by, it seems this sad refrain is not likely to lose its popularity any time soon: high rents are still very much the norm for apartments in Manhattan. The Manhattan Rental Market Report for July by MNS has revealed that as the first half of the year came to closure, most rents for apartments in the city have seen increases as compared to June.
While studio apartments saw a decrease of 4 percent from June, one-bedroom and two-bedroom apartments both fared slightly better with an increase of just 1 percent. Comparing the July rents from three years ago, the report notes that there has been a steady rise in the rents, with non-doorman rentals seeing a 15 percent increase and doorman rentals seeing a 14 per cent increase. With respect to neighborhoods, the Lower Manhattan hotspots of Tribeca and Soho continue their reign at the top of the list of most expensive rental areas, while Harlem is holding on to its position at the bottom rung on that ladder.
But there is a silver lining. Even as the rents go up, there has been an increase in vacancy rate of apartments as well. The report states that inventory levels have increased by 32 per cent, with neighborhoods like the Upper East Side, the Upper West Side and Midtown Manhattan contributing the most number of vacant apartments. MNS, the firm behind the report, encouraged home hunters in the city to look for apartments in the aforementioned neighborhoods as well as Harlem where the sizeable inventory combined with their low prices make for a very good Manhattan rental deal—and as everyone knows, good deals in New York don't last too long!