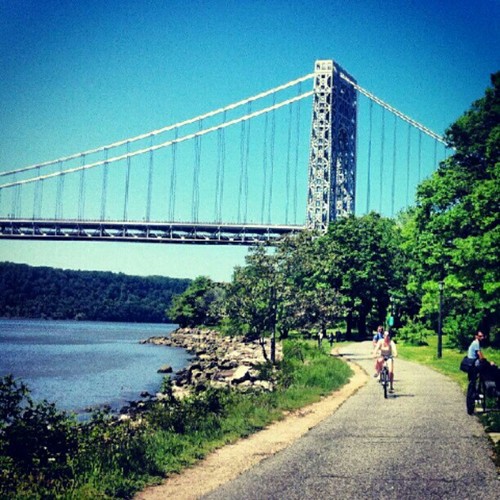 If you are looking for a new apartment in Manhattan, chances are that you are going to be looking for homes in neighborhoods like the Upper West Side or Greenwich Village. After all, these are the neighborhoods that are enjoying a lot of buzz, thanks to both the quality of the homes in the area, as well as the livability of the area itself. Having said that, the apartments here won't come cheap, since rents, after all, are so closely correlated with the reputation of the neighborhood. But there are exceptions to the rule—there are some Manhattan neighborhoods that are currently on the upswing, and the rents there haven't shot through the roof—yet.
AM New York has singled out two such neighborhoods in Manhattan—these are areas that may be a little below the radar but are now boasting of some great apartments for rent. One of them is South Harlem, a location that is known for its rich cultural history but is now getting more press for the rapid development it is going through. Several new buildings have been rising up in this area, and they are offering luxury apartments for rent at a fraction of the rates being asked downtown. For instance, Dafina on 2130 Adam Clayton Powell Boulevard is offering one-bedroom apartments for a sweet $2,400 a month—how's that for a great deal?
The other neighborhood that AM New York asks us to take notice of is the uptown Manhattan neighborhood of Inwood. Besides attractions like Fort Tryon Park and the Cloisters, the retail and dining options available here make this neighborhood an extremely great location to live in. Rents for one-bedroom apartments here range from $1,200 to $2,200, two-bedrooms range from $1,800 to $2,200 and three-bedrooms range from $2,300 to $2,800. The rents may be low, but the apartments do not compromise on their standards of luxury either—a good example to consider would be the homes at The Westbourne on 601-609 West 137th Street.
The common notion among apartment hunters in the city is that Manhattan asks for expensive rents as compared to other boroughs, but if the above examples are any indication, not all neighborhoods in Manhattan ask for exorbitant rents. Both Harlem and Inwood are perfect examples of Manhattan localities that ask for reasonable rents, while at the same time being excellent areas for singles as well as families to live in. Harlem, in particular, has seen a slew of new luxury buildings in the recent past, and not only do they offer a great number of features and amenities, apartment hunters may be able to find their dream apartments more easily here.