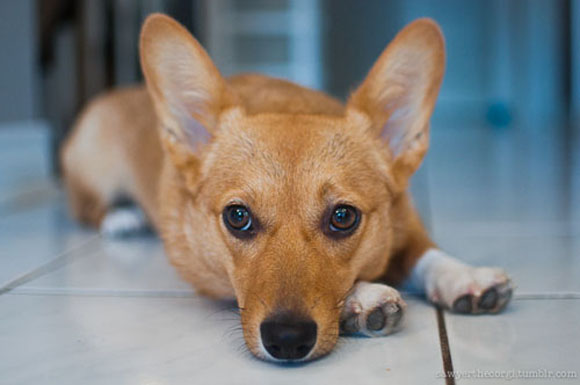 It's no secret that your average New York dog owner is of a different breed than their counterparts. The Census Bureau reports that although the rate of pet ownership in the city is half the nation's 60-percent average, New Yorkers spend twice as much on their pets. If you want to know what happens when a NYC building owner tries to tighten the policies on pets, look no further than the case of Gateway Plaza. The tenants were one step away from torches and pitchforks when the owners finally reversed the new rules. Building owners are realizing that turning away dog lovers can be a financially risky decision and have begun to adjust their policies, going above and beyond simply saying "dogs allowed" to attract this significant demographic. Here are a few ways that Manhattan Real Estate Owners and neighborhood officials are trying to cater to dog owners:
1) Pet-Friendly Neighborhoods: Certain neighborhoods have even become renowned for their pet-friendly policies and proximity to parks. The Upper West Side provides easy access to Central and Riverside Park, and each space has early-morning "off-leash" ties and enclosed dogs spaces so your canine can run around freely and make some friends. Battery-Park City, The Upper East Side and The West Village also have plenty of green space and use that to cater to dog-owners.
2) Puppy Playgrounds: Despite the number of parks in NYC, you're not always going to have easy access to green space. So if your building is too far away from the park, why not simply put a dog park in your building? That is the logic behind the puppy playground at 205 East 59th Street. Think McDonald's Play Place, but substitute cute dogs for screaming children with sugar highs and you will have the basic idea.
3) Dog Spas: These "spaws" with pun-inspired services like "pad-icures" are nothing new, but some building owners have taken the extra step and brought them directly to their tenants. One Brooklyn Bridge Park features the Wag Club, a daycare center and spa for dogs located on the ground floor. The Wag Club also provides grooming, training and walking services to tenants for a flat annual fee. This idea is clearly catching on, as Rose Associates, which manages more than 27,000 apartments in luxury buildings in Manhattan, also has plans to open a "dog spa" at 70 Pine. Dog City at MiMA in Hell's Kitchen offers walking, washing, grooming, massages and even play dates.
4) Canine Concierge: Even if your building doesn't want to go as far as building a dog park or spa within the building, they can add dog-concierge to the list of their offered amenities. The Spot Experience is one of the rising companies getting a piece of the action, offering daycare and dog walking to tenants with busy schedules. This service is not only a relief for dog-owners, but their neighbors as well, who do not have to deal with dogs barking to go outside or unknown freelance dog-walkers in their building.
5) Doggy Doors: While nothing compares to the suburban convenience of letting your dogs come and go as they please, The Caledonia on West 17th Street and 220 Water Street in Dumbo have separate entrances complete with cleaning stations for dogs that may have rolled around in some good-ole fashioned New York muck. It's hard to tell who is more relieved, the dog owners or the building janitor who no longer has to clean muddy paw-prints out of the expensive lobby carpet.