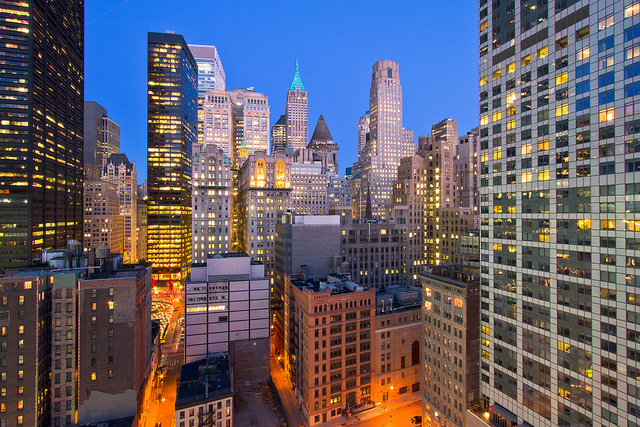 Here's another sign that the Financial District is moving away from being a strictly business territory and becoming an in-demand residential community: a new 30-story mixed-use building is going to rise up soon at the corner of Nassau and Ann streets in the Lower Manhattan neighborhood. The new building, which is being developed by Ann/Nassau Realty and designed by SLCE Architects, will be ready for occupancy by the first quarter of 2014.
According to a report in The Real Deal, the new building, which will be called the Lara, will have 168 luxury rental apartments, alongside 30,000 square feet of office space and 5,000 square feet of retail outlets. The building is going all out in wooing potential tenants: besides naming rights and exclusive branding for their spaces, the developers are also giving larger tenants a say in how the interior of the building is going to be designed.
By combining office, retail and residential space, the Lara is setting a trend of sorts in the Financial District, where buildings have traditionally been either all-commercial or all-residential spaces. Having said that, the residences at the Lara will be competing for attention with the likes of the homes at Frank Gehry's masterpiece on 8 Spruce Street, the ultra-luxury apartments at Deco Lofts, and the hotel-like lifestyles being offered at 75 Wall Street.
While the rents for apartments at the Lara haven't been announced, the retail space is asking for $100 per square foot, and the office space is asking for $40 per square foot. Located close to several of the Financial District's famous institutions like St. Paul's Chapel and City Hall, the Lara, which also has a number of restaurants, bars, shops and subway stations situated nearby, looks set to becoming an in-demand residential address in the very near future.