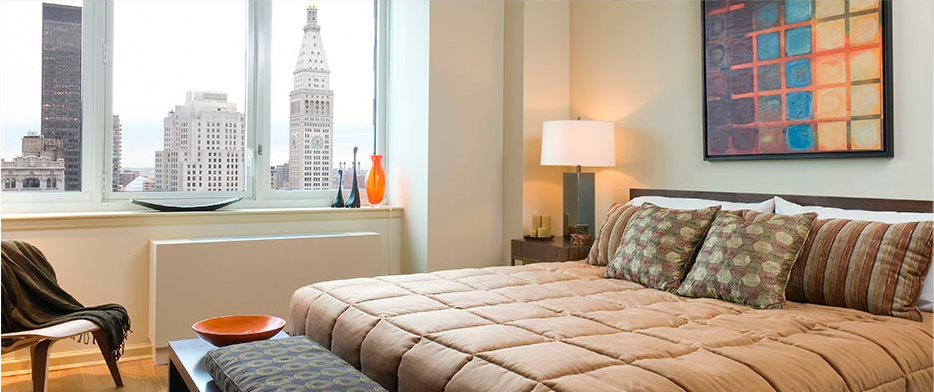 Chelsea is one New York City neighborhood that has a lot going for it currently, and if the latest rental market report released by MNS is to be believed, now is a good time to consider renting in this very vibrant locality. According to the report, two-bedroom apartments in Chelsea have had the greatest declines in rent as compared to the previous month, making Chelsea an extremely attractive neighborhood for both individuals and families looking for a place to live in Manhattan.
For its part, Chelsea has an impressive portfolio in terms of the rentals it can offer potential residents. Chelsea Landmark at 55 West 25th Street is one building that immediately comes to mind, with its prime location, close to everything from Chelsea Market to the Chelsea Piers, one of its biggest assets. Then there's Port 10 at 303 Tenth Avenue, a new rental listing that's located just steps away from the very popular High Line Park and all of Chelsea's famous restaurants, bars and clubs.
But while Chelsea scored high in terms of rent drops last month, Manhattan, as a whole, didn't fare too well in that department. The average rent for a Manhattan apartment dropped from $3,796 in February to $3,791 in March—which is a miniscule decline of just $5. But there is a silver lining to this development—the MNS report says that inventory levels across all Manhattan neighborhoods, except Harlem, showed an upward trajectory in March.
Harlem's exception in March's inventory rise is interesting—this is perhaps an indication of the increasing popularity of this uptown neighborhood as a residential locality. Of course, the fact that Harlem has the least expensive rental apartments in all of Manhattan helps on that front—the MNS report notes that the average rent for a two-bedroom here in March was just $2,342, which is a far cry from Tribeca's eye-popping average of $8,025 for a similar kind of apartment.
Of course, as the temperatures in the city rise, one can expect the rental prices in Manhattan to shoot up as well. When this happens, it might be wise for people hunting for a home in New York to check out apartments outside of Manhattan as well—after all, there are several new rental developments coming up in places like Long Island City, and these new apartments will be offering all of the features one would expect in a New York luxury rental, but at prices that won't break your bank.