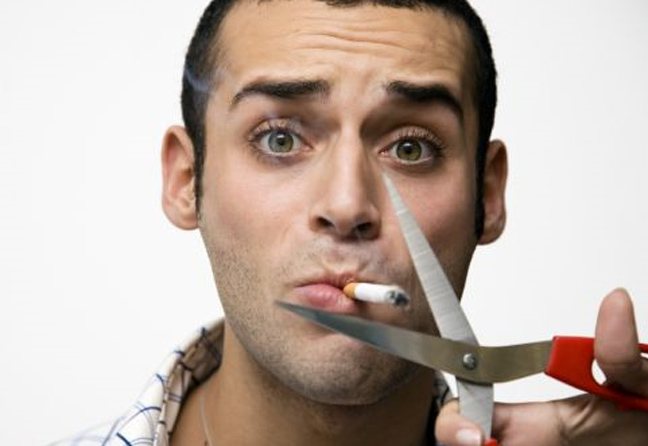 Ten years ago, Mayor Mike Bloomberg passed a measure that banned smoking in bars and restaurants throughout New York City. It was a move that was heavily criticized at that point of time, with many saying that it would hurt the city's hospitality industry. But Bloomberg didn't flinch, and the naysayers were left grumbling as he went on to expand the ban in 2011, which put an end to smokers lighting up in the city's parks as well. Now, a real estate company seems to have taken a page out of Bloomberg's grand book of ideas, and has moved to ban smoking from all of its rental apartments across the country.
Related Companies, the developers behind some of New York City's most prolific addresses like 1 MiMA Tower and Time Warner Center, are on a mission to make all of their residential rental properties smoke-free zones. Tenants of the company's 40,000 units will now be prohibited from lighting up anywhere in their homes—even the terraces and balconies are off-limits for residents wanting to sneak a smoke in their apartments. The ban, which is going to be rolled out gradually, will require new tenants to sign a no-smoking contract, while existing tenants will have to do the same at the time of their lease renewals.
While Related's ban has already got some of its smoking tenants riled up, one wonders how exactly the company will enforce this prohibition in their various properties. Will the company install finely tuned cigarette smoke detectors in these rental apartments? Or will residents be expected to follow the NSA route and indiscriminately spy on their neighbors? It is also interesting to note that this ban doesn't apply to Related's condominium units—the company's healthy living initiative seems to be directed only towards those who rent apartments! (Is this a sneaky move by Related to get people to buy a home as opposed to renting one?)
Regardless of the reasons behind the ban, it seems safe to expect that most New Yorkers will not take too kindly to this move by Related Companies. While one can see why Mayor Bloomberg would want to ban smoking in public spaces, there doesn't seem to be a good enough parallel reason for prohibiting people from lighting up in the comfort and privacy of their own homes. (After all, if Related sincerely wanted to protect their residents from the dangers of second-hand smoke, the ban should have applied to their condominium buildings as well.) Besides, there are alternatives to a smoking ban—air purification systems, for instance.
Of course, New York's smokers can now simply choose to not live in any of Related's rental buildings, and that loss of business is a risk the company is willing to take. This move could therefore be a godsend for Related's competitors in the rental market—maybe we'll soon see buildings classified as 'smoking' and 'non-smoking' in the future. But Related does have the vagaries of market on its side, at least for now—the demand for rental apartments is at an all-time high, and hapless apartment hunters may simply choose to stop smoking (or pretend to stop smoking) for their chance at grabbing an available apartment in the city.