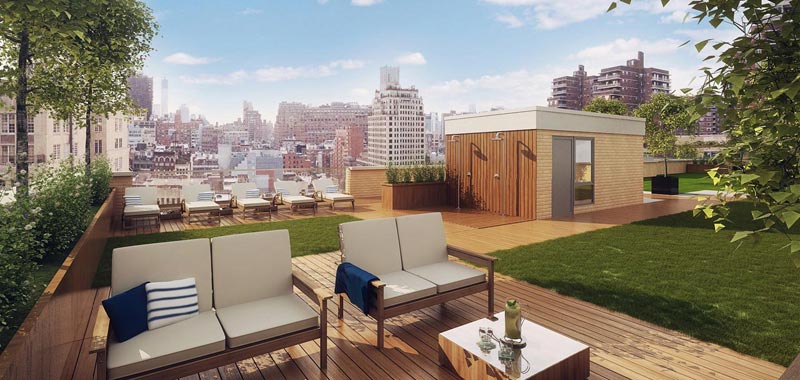 Time is of the essence when you are looking for an apartment to rent in New York City—the sooner you move, the better your chances of snagging a home for yourself. In a city that is notorious for its shortage of inventory, new apartment vacancies don't last very long on the market—just look at Chelsea Park as an example. This new, 204-unit luxury rental building located at 260 West 26th Street started putting apartments on the market only ten weeks ago—and now it is fully leased out.
That's right—in a span of about three months, all 204 apartments of this striking new building have been rented out. Of course, it must be noted that this building did have a lot to offer potential residents—for instance, the apartments themselves, which came in studio, one- and two-bedroom sizes, came in 50 different layouts. Besides that, the apartments were furnished with the very best of finishes and fixtures, and residents also had access to a good number of luxury amenities.
But, for all you apartment hunters out there, all is not yet lost. Sure, Chelsea Park may be off the market, but there are many great rentals still available in the neighborhood. However, once again, it must be remembered that Chelsea is a very popular neighborhood right now—and so, you can rest assured that the apartments listed here are being looked at by several other apartment hunters just like you. So what should you do? The same thing we always tell you to do: hurry!
If the complete leasing out of Chelsea Park is any indication, then all signs point to the rental market becoming an extremely hot one in the summer months ahead. In such a scenario, apartment hunters must be quicker than ever when deciding upon an apartment for themselves—remember that your loss will most definitely be someone else's gain. So, act quick and get in touch with us if you need any help looking for a place—we will help you find your dream apartment at the earliest.