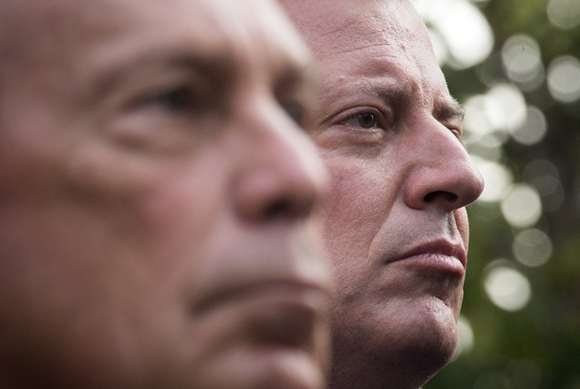 Mayoral candidate Bill de Blasio received a shoutout on Monday from the Bloomberg Administration's chief of city planning, the Daily News reports. De Blasio supports a plan that would require all new development to have affordable units, which was a topic of converasation.
"The incoming, possible, mayor … he says you shouldn't be able to build any housing unless you include affordable housing," said chief of city planning Amanda Burden. "It's an interesting idea."
The Bloomberg administration is well-known for its heavy activity in zoning and housing. One change made under Mayor Bloomberg allows for developers to build larger buildings, as long as 20% of the building's units are affordable. Some developers have chosen to go along with this incentive, though several reject it.
Though sometimes called the 80/20 plan, the arrangement is called "inclusionary housing" by Mayor Bloomberg. Under de Blasio, we could see what's called "mandatory inclusionary housing." Developers wouldn't have the choice to include affordable units—they'd have to include them.
In the ten years since the mayor established his affordable housing program, some 150,000 affordable housing units have been built or preserved. Still, rental prices continue to rise, and are an obvious challenge that the city faces.
If this measure were to pass all of the necessary hurdles, there could be a large impact on new luxury rental development. Many developers choose to build luxury-exclusive rental building, and would no longer be able to do so. Similarly, there has been recent controversy in building separate entrances for the affordable apartments and the luxury rentals, specifically at Extell's Upper West Side project at 40 Riverside Boulevard.
Though de Blasio is not yet the mayor, getting elected could prove easier than implementing such a system. According to the most recent poll by Quinnipiac University, Democrat Bill de Blasio has a 50 point lead over Republican candidate Joe Lhota. 71 percent of likely New York City voters said they would vote in favor of de Blasio, with 21 percent choosing Lhota.