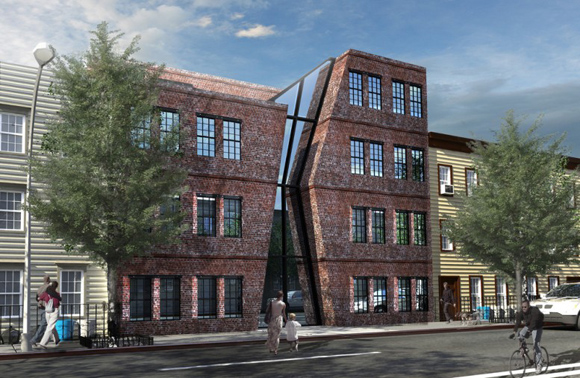 As we've written many times before, Brooklyn is more than exciting enough to rival Manhattan's popularity; but whereas Manhattan is increasingly defined by its skyscrapers, Brooklyn's new construction rentals take on contextually aware low-rises. Here are three of our favorite new rental projects in Brooklyn in the works right now.
1. 555 Graham Avenue – Greenpoint
Williamsburg isn't really full of hipsters anymore (since they all probably moved to Bushwick), but the abutting Greenpoint has maintained its edge and heritage. 555 Graham Avenue reflects this sentiment pretty well. The four-story building maintains a red brick facade with multi-paned windows that are exemplary of the neighborhood's curb appeal, and a conversion will introduce unusual angles of glassy cuts to keep both its lobby and facade refreshingly modern, without being too distracting. An address just steps away from McCarren Park isn't too bad either.
2. 850 Metropolitan Avenue – East Williamsburg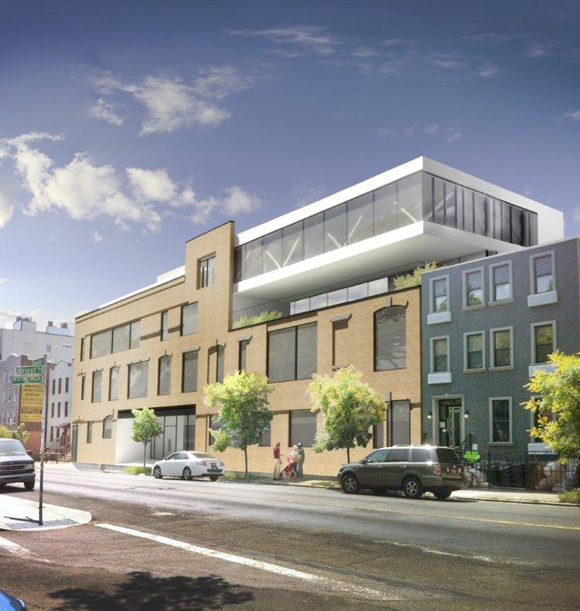 Considering the first building on our list, it's fair to say that we like architecture that blends new with old – tawny brick, window pediments, and all – and places a decidedly contemporary glass penthouse on top. While it's definitely possible that this building will actually be condos, New York Yimby stated with an average of 810 square feet for its 34 units, it wouldn't be unreasonable for the building to rentals.
3. 137 Bayard Street – Greenpoint
137 Bayard Street is another Greenpoint rentals new construction project, and this six-story rental has some pretty interesting architecture. The current rendering shows a facade that mixes two tones of brick with two tones of metal paneling. Overall, it maintains an industrial, loft-like sort of flair, but uncommon to pretty much any true-to-form industrial-to-residential conversion, this totally new construction will feature balconies for a good number of units. This is definitely a plus, because like 555 Graham Avenue, 137 Bayard Street will be pretty close to McCarren Park.