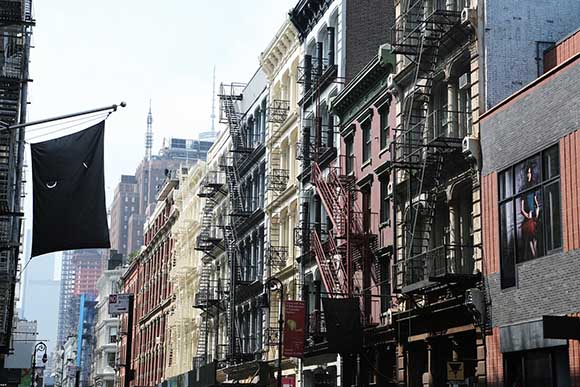 A new study printed in the New York Times finds that despite the decrease in mortgages rates – along with high rents – hasn't actually persuaded renters to start buying. According to a study of real estate investment trusts (REITs), only 14.7 percent of tenants that moved out in the fourth quarter of 2014 did so with the intention of buying a home. That number has been in the 14 percent range since 2012, and just hasn't moved, according to David Guarino, a research analyst for John Burns Real Estate Consulting in Irvine, California.
While the need to own a home is not consistent across all markets, in the Midwest and Southeast, housing costs are less demanding, allowing renters to obtain a home much easier. This is not the case in New York, where rentals are much cheaper than your average mortgage. Overall, the U.S. homeownership rate has fallen to the lowest level it has seen in more than two decades: the lowest rate since 1993. As the rate for homeownership falls there is an extreme demand for rental housing, creating an increase in rental pricing. According to Bloomberg, "The number of renter-occupied units increased by almost 1.9 million from a year earlier, the census data showed, indicating growth in household formations. Owner-occupied housing decreased by 386,000."
This is particularly prominent in areas like New York and San Francisco, where housing costs (utilities, water, heating, etc.) are well above those of rentals. For New Yorkers there are not a lot of housing options, unless renters are willing to give up urban life for the quiet suburbs – millennials are just not ready for that type of commitment. While there has been increased marketing towards entry-level buyers , they just don't seem to intrigued by this option. According to Reis, a real estate research company, the national rental vacancy rate has remained flat at around 4.2 percent in the first quarter of 2015 – where it has been since 2013, showing that rentals remain just as popular. New York provides the most expensive rental, at an average of $3,200 a month.
Victor Calanog, the chief economist and senior vice president of Reis, anticipates the supply will catch up with the strong rental demand this year. There is hope for New York City - with a surplus of luxury rental projects (projected) for 2016, vacancies are expected to increase. To address the current rental demand, New York has taken a proactive position to increase the number of rental development projects. Most notably with 1 North Fourth Place – located in Williamsburg with an astounding 510 luxury rental units; and 170 Amsterdam – located on the Upper West Side with 239 luxury rental units. While renting may not be the trend elsewhere (in the U.S.), New Yorkers are not changing their minds any time soon.