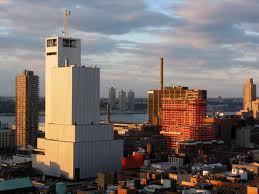 Need a condominium, but can't get a mortgage? Well, there's good news for people in that fix with some
New York City property
developers are converting residential developments planned as condominiums into high-end,
rental apartment buildings
instead. Such conversions have been seen in a variety of locations around the city. With people buying less and renting more, there is an unprecedented demand for larger apartments, which has also been proved to be extremely lucrative in the real estate scene.