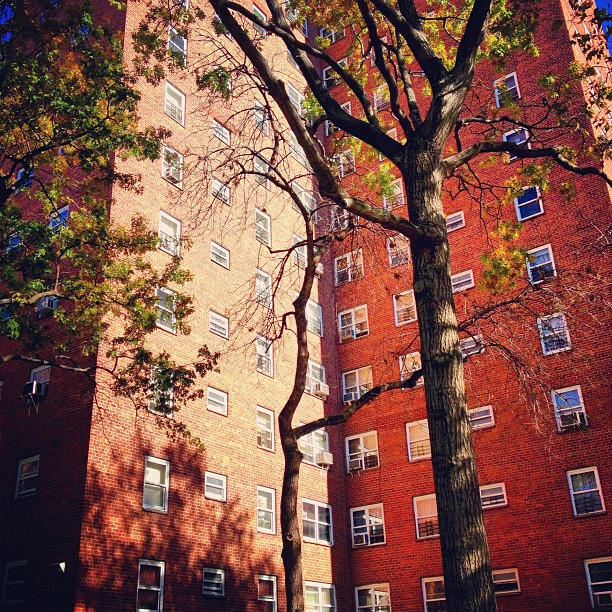 Since City Council Speaker Christine Quinn has already announced her bid for the mayoral seat once Mayor Mike Bloomberg completes his term, it was no surprise to hear her include some major promises to the electorate in her annual State of the City address on Monday. Her speech, which largely focused on creating better lifestyles for the middle class, touched a good deal on the issue of rising rents in New York City, because of which many people are unable to afford living here.
In her address, Quinn said that the city currently faces an "affordability crisis," which "cuts right to the fabric of New York." One of Quinn's proposals to mitigate this problem was the creation of 40,000 new middle class apartments, catered toward housing families of four that make an annual income of about $142,000. Another of Quinn's ideas to keep apartments affordable was to encourage landlords to do just that, by offering them lucrative tax credits.
However, the important question here is: how would these new apartments be funded? The new development would cost $300 million a year over 10 years, and Quinn has proposed to use taxpayer funds to build these affordable housing units. With New York City's increasing debt load already a concern for many in the city, critics have been quick to slam Quinn's proposal, saying that it is too lofty a promise to be ever actually realized.
A recent opinion piece in The New York Post however suggested another way to solve the affordability crisis. According to this plan, which has been endorsed by Bloomberg as well, developers would be leased land to build luxury apartments, of which 20 percent would be for families making less than $50,000. Unlike Quinn's proposal of using taxpayer funds, luxury developers would be paying the prices for these, thereby sparing valuable city revenue.
With the mayoral candidates only starting their campaigns, it would be interesting to see how Quinn's rivals propose to solve the problem of affordability in New York City. Bloomberg's plan has been attacked by many of the candidates, including Quinn, but one does wonder if his plan could be the more practical way to tackle the affordability crisis. After all, the demand for luxury housing is at an all-time high, and Bloomberg's plan could probably hit two birds with one stone.