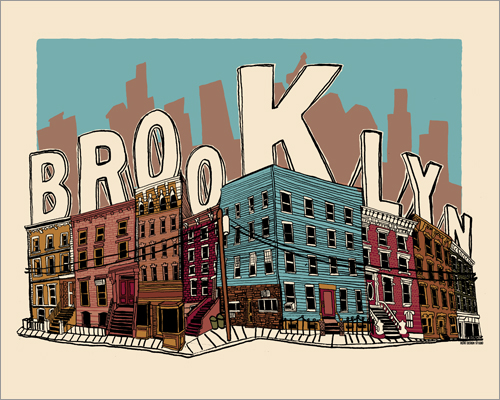 If you're among the many New Yorkers contemplating a move to Brooklyn, rest assured that the borough is taking all necessary steps to make sure that it can accommodate you within its boundaries. Thousands of new rental residences are expected to hit the Brooklyn real estate market soon, with Brooklyn experiencing a development boom that's almost proportional to the recent surge in the borough's popularity.
With Brooklynites still showing a tendency to rent an apartment as opposed to buying one, real estate developers are taking advantage of the relatively lower prices of land in Brooklyn to build several new rental developments in the borough. According to a report in The Real Deal, Brooklyn has about 100 new buildings in the works right now, and all of them are expected to hit the market either this year or later.
While these new rental projects are popping up in all of the major neighborhoods in Brooklyn, the majority of these are happening in Downtown Brooklyn. Several major developers are active in the neighborhood: Douglas Steiner has a 720-unit tower at 333 Schermerhorn Street, Avalon Bay Communities has an 861-unit tower at 88 Willoughby Street, Dermot Company has a 326-unit tower at 66 Rockwell Place and Stahl Organization has a 378-unit tower at 388 Bridge Street.
But it's not just Downtown Brooklyn. Developers have taken note of people's interest in Williamsburg and Greenpoint, and both neighborhoods are going to see several new rental units very soon. The Chetrit Group is building a 234-unit building at 500 Metropolitan Avenue, Lipa Friedman is working on a 262-unit building at 95 Bedford Avenue, Domino Company has a 210-unit building at 1133 Manhattan Avenue—this list can go on and on.
With so many new developments set to come up soon, home hunters in Brooklyn should take note of these constructions and see if there's one that stands out to them. Let your agent know of your interest, and keep a close tab on the development of your chosen residence—after all, the market in New York is an extremely quick one, and the sooner you make your interest in a building known, the better your chances of actually getting to live there.