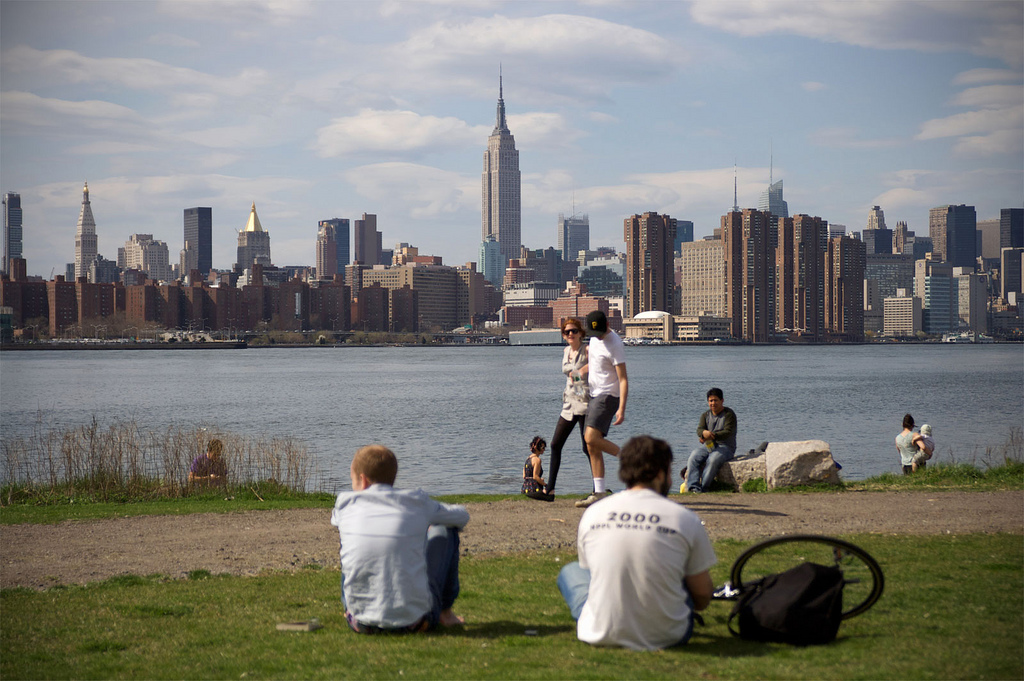 Brooklyn's northernmost pocket of Greenpoint is fast becoming New York City's latest hotspot, as hordes of the young and trendy take up residence. Williamsburg's overspill have found a friendly and affordable alternative that retains all the charms without the hustle and bustle of a community at peak capacity. With a diverse population, fantastic restaurants, and plenty of growth in luxury rental spaces available, such as the Viridian at 110 Green Street, Greenpoint is only lacking in open air recreation to offset the kind of density that'd stifle its character.
After a massive rezoning proposal in 2005 by the New York City Department of City Planning, Greenpoint's East River waterfront is more enticing than ever. The plan covers approximately 184 blocks of both Greenpoint and Williamsburg, and proposed scenarios all stress an increase in both commercial and residential development. Most attractive is the inclusion of a new waterfront park; a plan that is now coming to fruition.
The Parks & Recreation department's overview of the Greenpoint-Williamsburg waterfront master-plan will ultimately result in the creation of more than 50 acres of green recreational ground overlooking the Manhattan skyline along the East River. This is all in an effort to meet the demands of the substantial growth in residential population in the area.
The city has recently chosen David Bistricer and Joseph Chetrit to put these grand plans into action by developing a 3-acre park at the corner of Box Street and Commercial Street. The park will replace a parking lot once belonging to the MTA, who agreed to relocate their buses as part of the rezoning deal. Chetrit and Bistricer will develop the park alongside a 700-unit housing project that will include 200 affordable homes.
While the final design will be revealed in the Fall, construction could not begin soon enough for residents. City Hall's lack of action in the development proposal after the 2008 real estate collapse has been a source of frustration for the Greenspoint community – though it seems their voices have been heard now.